CHARISMA
HAIR LOSS CLINIC
Charisma Hair salon is a well established hair & beauty salon in Bristol for over 12 years. the salon prides itself on a commitment to excellence, expertise and making women feel good. Rebecca the salon owner thought why not help women another way and take Charisma to the next level by providing women with alternative hair solutions making women more confident than ever before.......

Introducing Charisma Hair Loss Clinic we recognise and fully understand the importance of hair loss and how it can cause devastation to any women's world. Our aim is to provide bespoke hair solutions with the latest techniques to suit any women and their situation to regain their new found confidence. We also understand that it can be a confusing, difficult time for our clients and that they need to be treated with the upmost care, respect and discretion.

For those who suffer from Trichotillomania, Cranial surgery, Alopecia, Post-Chemotherapy, Post-Radiotherapy, Genetic thinning, Chemical damage and any more conditions.

CHANGING LIVES
We are continuously researching to provide the most natural, exquisite and permanent hair loss solutions for you. We aspire to make our services affordable whilst still using the best quality hair.

HAIR LOSS
Our intergrated system is a light weight durable mesh which is secured to your scalp using your own hair. If you have total hair loss specialist surgical tape is used. We then attach 100% real hair wefts to the mesh using light weight rings. With the breathable mesh it allows the air to reach your scalp.The system is non invasive, non surgical, it can be also be used to add volume and length. The system is so natural looking it feels and looks like your own hair, we truly believe it is an amazing solution for total hair loss.


WHAT WE OFFER
Integrated hair systems
Hair replacement solutions
Beauty Works hair extensions and medi extensions
We have over 10 years experience and all our consultations are totally FREE, for more information please contact us on 01179674040 or email
charismahairlossclinic@gmail.com

YOU'RE UNIQUE…
We can give personal one to one consultations and our specialists can advise on a colour and style best suited to you. You can choose from a wide range of colours and styles from straight to curly giving you the look desire. Each system is handmade and designed for every individual client.

Our specialists with over 10 years experience are here to help women of all ages across the UK using our bespoke hair systems.

Let us help you regain the confidence you deserve.

Charisma Hair Loss Clinic

Before
After
Before
After
Before
After
Before
After
Before
After
Before
After
Before
After
Before
After
Before
After
Before
After
Before
After
Before
After
Before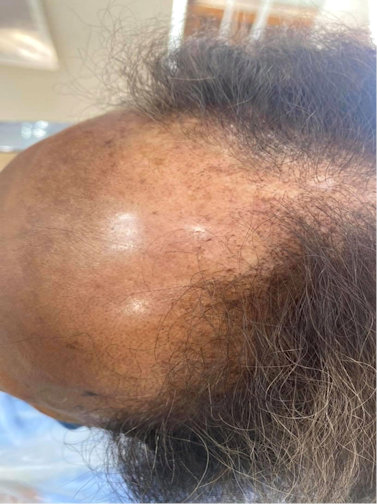 After
Before
After
Before
After
CHARISMA
HAIR EXTENSIONS
Beautyworks Hair extensions

Award Winning hair to some of the most prestigious salons and backstage stylists, Beautyworks enables everyday women to enhance their natural beauty with our hair solutions. We offer 5 different methods:-

~ Slimline tape extensions
~ Micro ring extensions
~ LA weave
~ Nano rings extensions
~ Pre-bonded extensions

Crowned best hair extensions for 6 years running they also been worn by celebrities and beauty influencers such as Michelle Keagan, The Kardashians, Nicole Scherzinger and Desi Perkins.

For more information and free consultations, please call us on 01179674040.
REQUEST ANAPPOINTMENT
Request an appointment and we will get back to you with your propsed time or as close to it as possible.
See the latest Customer reviews
Here are some of our latest reviews for our hair salon, princess parties and our beauty section.